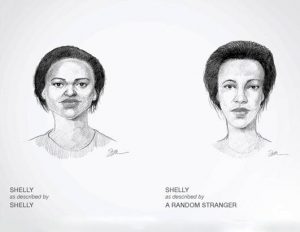 Dove has done something unprecedented.  They have turned the idea of beauty on its head.  Maybe everyone hasn't seen the genius of the company's new marketing campaign, but whoever is the mastermind behind this advertising is brilliant.  In case your haven't been privy to the "real beauty" phenomenon, here's their newest commercial:

Of course, in the end it's still advertising and it's still selling a product.  Some would call this exploitation, manipulation, or downright lying.  Oh no!  Say it ain't so.
We live in a capitalist country.  Just take a look these slogans and think about how they've been integrated into our every day lives.  Do you know the original promoter?
Most advertising isn't just selling a product, it's selling an idea.  What beer commercial have you ever seen that shows men and women getting fatter, more stupid, and annoying as they drink.  What women's underwear ad have you ever seen showing a Spanx-style undergarment on a woman with an actual belly roll?  Engagement ad with a pregnant woman?  Soda ad with depressed people?  You get my point.
The problem with many of these products and "ideas" is that they create real social distortion and set social norms that are often horrible and irrevocable. I would argue that many gender stereotypes which lead to abuse and oppression of both women and men are solidly entrenched in our cultural media catalogues.  For far too long, images of women and their beauty has been limited (I would argue something similar for men, but that's another post entirely).  In a previous post I talked about the new Swiss mannequins and their varied shapes and sizes.  This all ties together.   Women are beautiful because of their differences.  It's so nice to see this being celebrated.  Advertising that promotes healthy attitudes of self is a positive in my book.  I want my money going to a company that emphasizes the "building up" of real people, instead of the "living up" to edited automatons.